Managing Credit Card Transaction Data with Snowflake
When data is loaded into Snowflake, Snowflake reorganizes that data into its internal optimized, compressed, columnar format. This Snowflake columnar database engine is based on SQL and supports ANSI SQL.
Some things we want to consider when choosing where to manage our transaction data:
what happens when we have to load large amounts of data? what should we consider?
what happens when we need to process (feature engineering) large amounts of transaction data for model?
what type of files can we load into our data storage system?
When we have to load large amounts of data we may want to look at efficient file formats that enable compression. Snowflake recommends data files roughly 100-250 MB (or larger) in size compressed.
Transactional data (e.g., credit card transactions, here) creates large amounts of repetitive data. Scalable systems such as Snowflake help us in the feature creation phase of machine learning because many times the data we actually model is smaller than the incoming raw transaction data.
As we wrote previously in this article, Snowflake supports many types of files including Parquet, which we're focused on in this article.
Loading Raw Transaction Data Into Snowflake with Parquet Files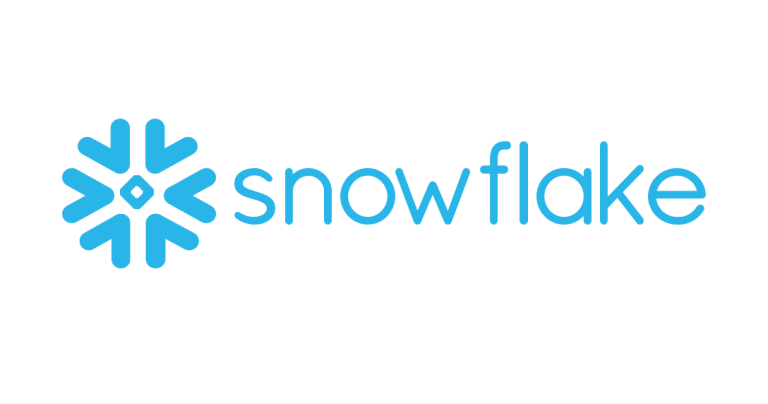 Snowflake Cloud Data Warehouse is a cloud-native, fully relational ANSI SQL data warehouse service available in both AWS and Azure It's scalability and ability to quickly provision a data warehouse make it the right place to start our sensor data management operation for our pilot program.
We have our data in parquet but we need to do a few things before we can load the data into Snowflake:
Sign-up for a Snowflake account (free, if you don't already have one)
Create a database
Create a table in the new database to hold the transaction data
Create a temporary stage in Snowflake (with a file format) to hold the data before loading
Upload the parquet data into the stage
Copy the data from the stage over into the final table
Let's start off by creating a database for our project in Snowflake.
Looking for Snowflake Help?
Creating a Credit Card Company Database in Snowflake
You'll need to use either the online Web UI for Snowflake or the command-line interface (SnowSQL CLI Client). We're going to do everything from the command line via the SnowSQL in this blog post:
https://docs.snowflake.com/en/user-guide/snowsql.html
Once you have the SnowSQL CLI Client installed, open a terminal window and log into your Snowflake account from the command line with the following command:

$ snowsql -a [account_name] -u [user_name]

This should show console output similar to the output below:
jpatanooga#COMPUTE_WH@(no database).(no schema)>
Now that we have connectivity, let's move on to creating a database and table for our transaction data
Creating a Database for Our Credit Card Transaction Data on Snowflake
Now let's use the SnowSQL client to create a database and a table to manage our data.
To create a database (CREDIT_CARD_COMPANY_DB) use the following command from SnowSQL CLI:

create or replace database CREDIT_CARD_COMPANY_DB;


Creating a Table to Hold the Credit Card Transaction Data
If we change our current datasbase to CREDIT_CARD_COMPANY_DB the output should look like:
jpatanooga#COMPUTE_WH@(no database).(no schema)>use CREDIT_CARD_COMPANY_DB; +----------------------------------+ | status | |----------------------------------| | Statement executed successfully. | +----------------------------------+ 1 Row(s) produced. Time Elapsed: 0.386s jpatanooga#COMPUTE_WH@CREDIT_CARD_COMPANY_DB.PUBLIC>
Next we want to create a table in our Snowflake database.


create or replace table CUSTOMER_CC_TRANSACTIONS (

TRANSACTION_ID int,
TX_DATETIME timestamp,
CUSTOMER_ID int,
TERMINAL_ID int,
TX_AMOUNT FLOAT,
TX_TIME_SECONDS int,
TX_TIME_DAYS int,
TX_FRAUD int,
TX_FRAUD_SCENARIO int
  
);

We can execute the the commands above from SnowSQL or from a file via SnowSQL:

snowsql -a [xxxxxxx.us-east-1] -u [user_name] -f ./create_pm_db_and_table.sql 

Now let's move on to uploading the Parquet-based credit card transaction data into our Snowflake table.
Load Credit Card Transaction Dataset into Snowflake as Parquet Files
We can get more detail on our table CUSTOMER_CC_TRANSACTIONS with the describe table command:
describe table CUSTOMER_CC_TRANSACTIONS; +-------------------+------------------+--------+-------+---------+-------------+------------+-------+------------+---------+-------------+ | name | type | kind | null? | default | primary key | unique key | check | expression | comment | policy name | |-------------------+------------------+--------+-------+---------+-------------+------------+-------+------------+---------+-------------| | TRANSACTION_ID | NUMBER(38,0) | COLUMN | Y | NULL | N | N | NULL | NULL | NULL | NULL | | TX_DATETIME | TIMESTAMP_NTZ(9) | COLUMN | Y | NULL | N | N | NULL | NULL | NULL | NULL | | CUSTOMER_ID | NUMBER(38,0) | COLUMN | Y | NULL | N | N | NULL | NULL | NULL | NULL | | TERMINAL_ID | NUMBER(38,0) | COLUMN | Y | NULL | N | N | NULL | NULL | NULL | NULL | | TX_AMOUNT | FLOAT | COLUMN | Y | NULL | N | N | NULL | NULL | NULL | NULL | | TX_TIME_SECONDS | NUMBER(38,0) | COLUMN | Y | NULL | N | N | NULL | NULL | NULL | NULL | | TX_TIME_DAYS | NUMBER(38,0) | COLUMN | Y | NULL | N | N | NULL | NULL | NULL | NULL | | TX_FRAUD | NUMBER(38,0) | COLUMN | Y | NULL | N | N | NULL | NULL | NULL | NULL | | TX_FRAUD_SCENARIO | NUMBER(38,0) | COLUMN | Y | NULL | N | N | NULL | NULL | NULL | NULL | +-------------------+------------------+--------+-------+---------+-------------+------------+-------+------------+---------+-------------+ 9 Row(s) produced. Time Elapsed: 0.556s
Create a Snowflake File Format
When we load the data into the Snowflake stage, we'll need to tell the system a bit about how the data is formatted. Since we're using parquet files we'll create a parquet file format called parquet_format inside our database.

create or replace file format parquet_format
  type = parquet

We'll take the default option values for our file format.
Create Stage and Load Data into the Stage
We next need to put the data in an internal staging table on snowflake. First we need to create our temporary internal stage with the command below:

create or replace temporary stage parquet_cc_data_loading_stage
	file_format = parquet_format;

Each table has a Snowflake stage allocated to it by default for storing files (when using "Table Stage", check out the staging documentation).
We can see what all stages have been created for a database with the command show stages;.
We will use the associated staging table (@parquet_cc_data_loading_stage) to load the data into Snowflake. We can see this commadn below:

PUT file:///tmp/cc_txn_data_pkl_all_files_noindex.parquet @parquet_cc_data_loading_stage;

Copy Transaction Data from Stage to Final Table
We note that by default Snowflake reads Parquet data into a single Variant column (Variant is a tagged universal type that can hold up to 16 MB of any data type supported by Snowflake). The data in this Variant column can be queried with standard SQL (including joining against its data).
There is also the option to move the Parquet columns directly into separate Snowflake columns (extracting the individual columns into a structured schema) during the data load phase from stage to table. The structured approach gives us a little more performance on the load phase, and is easier to manage with the defined schema. We can see this load statement in action below.

copy into CUSTOMER_CC_TRANSACTIONS
  from (select
  $1:TRANSACTION_ID,
  $1:TX_DATETIME::varchar,
  $1:CUSTOMER_ID,
  $1:TERMINAL_ID,
  $1:TX_AMOUNT,
  $1:TX_TIME_SECONDS,
  $1:TX_TIME_DAYS,
  $1:TX_FRAUD,
  $1:TX_FRAUD_SCENARIO  
  from @parquet_cc_data_loading_stage/cc_txn_data_pkl_all_files_noindex.parquet);

In the SQL-listing above, the main body of the COPY statment includes extraction of the labeled fields contained in the Parquet data, mapping them directly to the corresponding column in CUSTOMER_CC_TRANSACTIONS.
Loading data into fully structured (columnarized) schema is ~10-20% faster than landing it into a VARIANT (Reference: "How to Load Terabytes into Snowflake").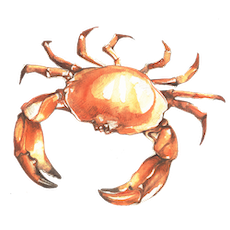 A Note About Date Fields
You can see us explicitly calling this out in the line $1:TX_DATETIME::varchar, above.
To do a quick visual check that the transaction data loaded correctly, run the following command:

select * from CUSTOMER_CC_TRANSACTIONS limit 4;

The output should look similar to the following:
+----------------+-------------------------------+-------------+-------------+-----------+-----------------+--------------+----------+-------------------+ | TRANSACTION_ID | TX_DATETIME | CUSTOMER_ID | TERMINAL_ID | TX_AMOUNT | TX_TIME_SECONDS | TX_TIME_DAYS | TX_FRAUD | TX_FRAUD_SCENARIO | |----------------+-------------------------------+-------------+-------------+-----------+-----------------+--------------+----------+-------------------| | 412660 | 2018-05-14 00:00:01.000000000 | 851 | 9335 | 61.65 | 3715201 | 43 | 0 | 0 | | 412661 | 2018-05-14 00:01:46.000000000 | 2462 | 8563 | 125.74 | 3715306 | 43 | 0 | 0 | | 412662 | 2018-05-14 00:02:22.000000000 | 923 | 1514 | 97.75 | 3715342 | 43 | 0 | 0 | | 412663 | 2018-05-14 00:03:02.000000000 | 3142 | 3268 | 11.09 | 3715382 | 43 | 0 | 0 | +----------------+-------------------------------+-------------+-------------+-----------+-----------------+--------------+----------+-------------------+